Calgary & Area Registration and Volunteer Opportunities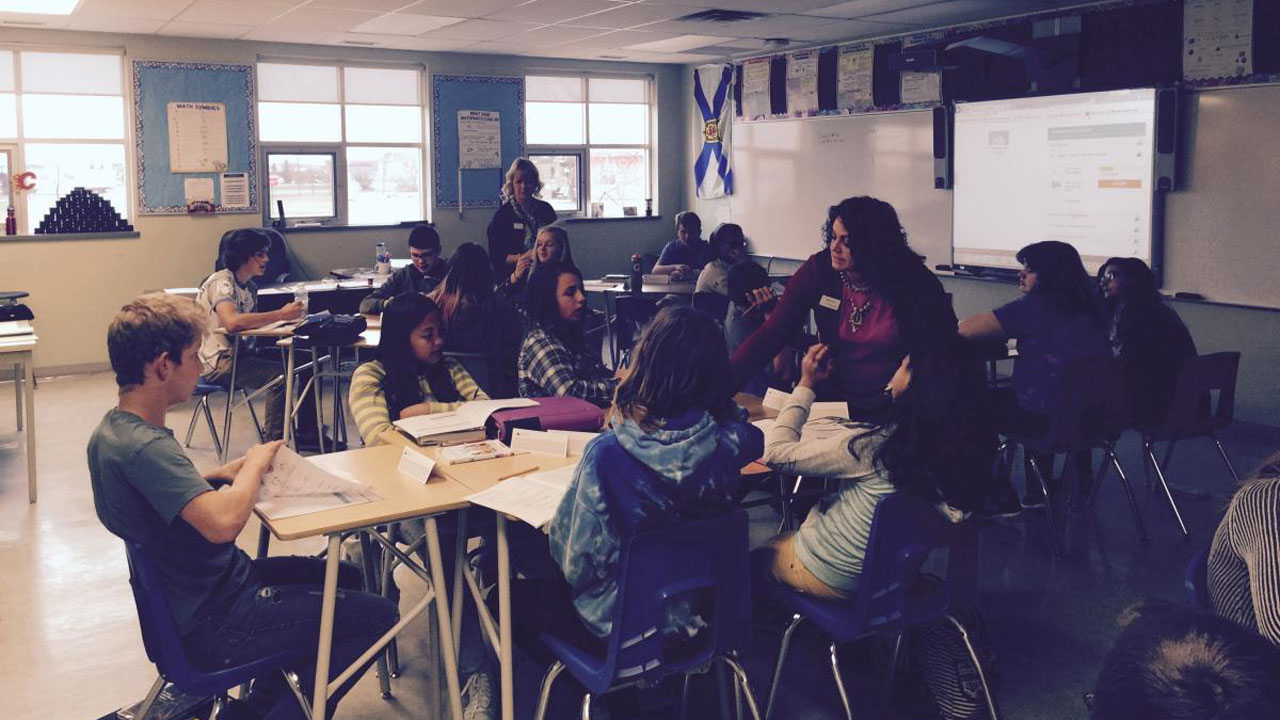 Your commitment could vary from as little as 4 hours to a weekly visit of 3 hours for 20 weeks. It all depends on the program you choose. Get in a classroom with youth from grade 3 – 12 in locations convenient for you.
Register / Login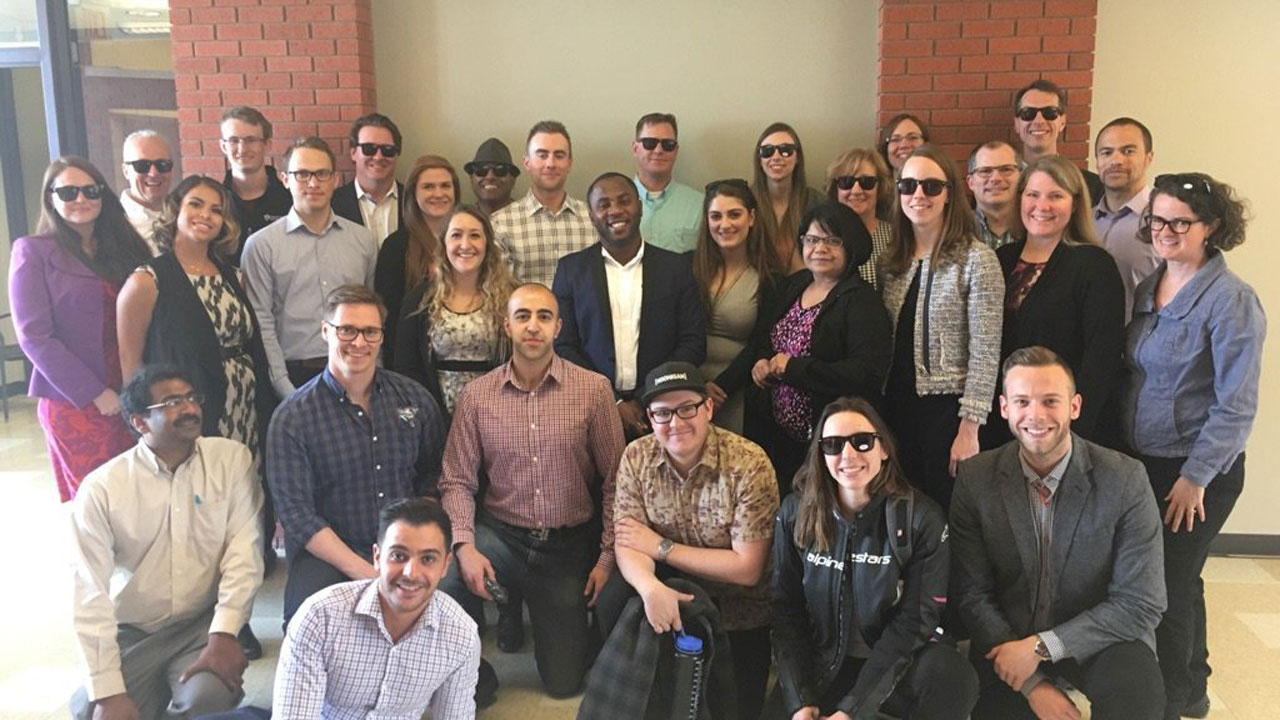 Our programs meet your curriculum needs and align with Alberta Education's Framework for Student Learning. We offer engaging, diverse, hands-on programming about the business, financial literacy and work readiness.
Register Your Class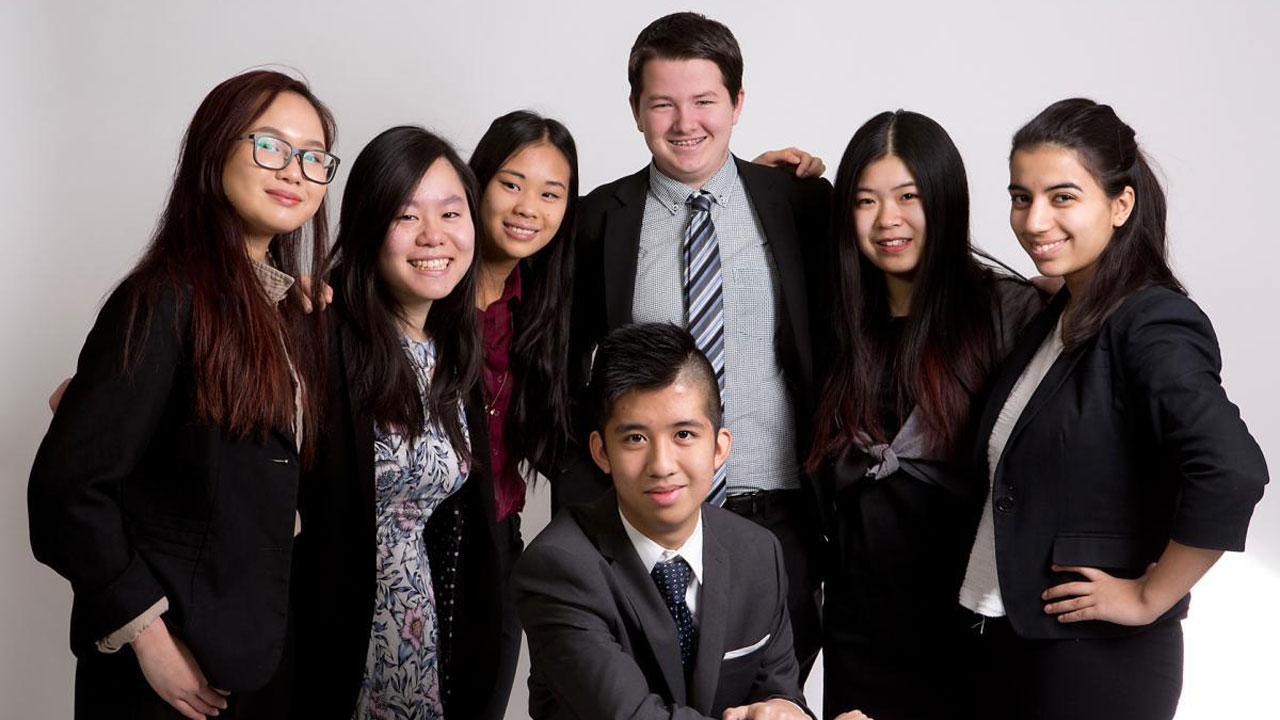 Students in this region can sign up for Company Program After School (Sept-Nov registration) or World of Choices (Oct-Nov registration). If you are interested in any of our other programs, speak with your teacher to champion it!
Register Here
Program
Registration
Program registration for Calgary and the neighboring areas is ongoing, but filling up quickly for the school year. Visit the Teacher Registration page to bring JA programs to your school, or email us:
JA Programs are FREE of charge to students, teachers and schools across southern Alberta.
Each year, we bring JA programs to hundreds of schools, encouraging tens of thousands of youth to expand their potential, engage in their own economic development, and contribute to the strength of their community through programs that focus on entrepreneurship, financial literacy and work readiness.
Volunteer
Opportunities
Are you interested in volunteering for one of our programs? Join us in the classroom and help to develop your own presentation, facilitation and public speaking skills. Register as a volunteer today and we'll get the ball rolling on volunteer orientation and program training.
JA volunteers inspire youth to develop confidence, leadership and critical thinking abilities.
We look forward to hearing from you, and working in partnership with those who share in our mission to inspire young Albertans to succeed in the global economy.
Check out our upcoming volunteer opportunities!
Partner Schools
AE Bowers Elementary School
Good Shepherd School
Bert Church High School
CW Perry School
Herons Crossing School
Meadowbrook School
Footprints for Learning Society
WH Croxford High School
George McDougall High School
E. Cross School
All Saints School
Annie Gale School
Arbour Lake Middle School
Ascension of Our Lord
Beddington Heights School
Bishop Carroll High School
Bishop Grandin High School
Bishop McNally High School
Bishop O'Byrne High School
Bob Edwards School
Bowness High School
Calgary Christian High School
Calgary French & International School
Calgary Islamic School
Centennial High School
Central Memorial High School
Chinook Park School
Chinook Winds Adventist Academy
Collingwood School
Colonel Irvine School
Coventry Hills School
Crescent Heights High School
Crossing Park School
Discovering Choices 2
Divine Mercy School
E. P. Scarlett High School
Gladys McKelvie Egbert
Gordon Higgins School
Ernest Manning High School
Ernest Morrow School
E. Osborne School
Fairview School
Father Doucet School
Father Lacombe School
Father Scollen School
Foothills Academy
Forest Lawn High School
Glenmore Christian Academy Elementary
Henry Wise Wood High School
Hillhurst School
Ian Bazalgette School
Jack James High School
James Fowler High School
Jennie Elliott School
Joane Cardinal-Schubert High School
John G Diefenbaker High School
Langevin School
Lester B. Pearson High School
Light of Christ Catholic School
Lord Beaverbrook High School
Louis Riel School
Madeleine D' Houet Bilingual School
Maria Montessori School
Monsignor J. J. O'Brien
Mount Royal School
Nelson Mandela High School
Nickle School
Notre Dame High School
Our Lady of Peace Elementary Junior High School
Our Lady of the Assumption School
Prince of Peace School
T. Alderman School
Renert School
Rideau Park School
Robert Thirsk School
Rosedale School
Rundle College Academy
Rundle College Senior High School
Sacred Heart Elementary School
Senator Patrick Burns School
Simons Valley School
Sir Winston Churchill High School
South Middle School Campus
Albert the Great
Anne Academic Centre
Basil Elementary/Junior High School
Francis High School
Gregory School
Jean Brebeuf School
Joseph Elementary Junior High School
Mary's High School
Michael School
Peter Elementary School
Rose of Lima Junior High School
Thomas Aquinas School
William School
Ted Harrison School
Thomas B Riley School
West Island College
West Ridge School
Western Canada High School
Westmount Mid/High School
William Aberhart High School
Coventry Hills School
East Lake School
Our Lady of Wisdom
Tyndale Christian School
Khalsa School Calgary Educational Foundation
Corporate Partners
Alberta Securities Commission
ATB
ATCO
Candian Western Bank
CIBC
Deloitte
Economical Insurance
Enbridge
EY
Executrade
First Calgary
FortisAlberta
GE Canada
HP
HSBC
IIROC
Imperial Oil
KPMG
RBC
Scotiabank
Servus
Shell
Solium
Staples Advantage
Subway
Suncor
Sysco
Talisman
TD Canada Trust
Telus
TransCanada
World Financial Group